إطلاق تنفيذ العقدة الكاملة لبيتكوين أس في لاستعادة بروتوكول البيتكوين الأصلي بالكامل
لندن، 17 آب/أغسطس، 2018 / بي آر نيوزواير / — أعلنت شركة إنتشين، وهي الشركة العالمية الرائدة في أبحاث وتطوير تقنيات بيتكوين، عن إنتاج بيتكوين أس في (Bitcoin SV)، وهي العملة الجديدة التي تعتمد على تنفيذ العقدة الكاملة لبروتوكول البيتكوين الأصلي الذي تمت استعادته على هيئة بيتكوين النقدية. وإذ تعكس مهمتها لتحقيق تصور مؤسس البيتكوين ساتوشي ناكاموتو، فإن اسم المشروع يمثل "تصور ساتوشي" أو أس في. وإذ تم إنتاجها بطلب من شركة البيتكوين النقدية الرائدة كوين غيك وغيرها من الشركات الموزعة للبيتكوين، فإن بيتكوين أس في تهدف إلى توفير خيار واضح لتطبيق البيتكوين للشركات التي تتعاطي توزيع البيتكوين التي تؤيد التصور الأصلي للبيتكوين مقارنة بالتطبيق الذي يهدف إلى إحداث تغييرات على بروتوكول البيتكوين الأصلي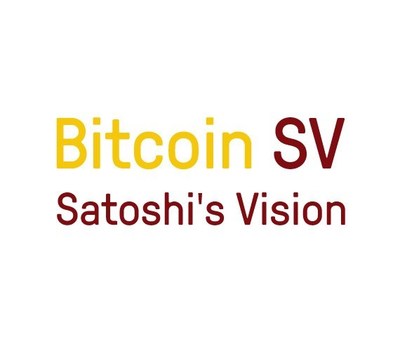 في وقت سابق من هذا الأسبوع، أصدرت كوين غيك بيانًا واضحًا clear statement حول استخدام قوة البيتكوين النقدية في دعم جعل بروتوكول بيتكوين متوافقًا مع رؤيا ساتوشي، وتأكيدًا على أنها لن تدعم التطبيقات أو المشاريع التي تقوم بإجراء تغييرات غير ضرورية على بروتوكول بيتكوين الأصلي. ويوضح مؤسس كوين غيك كالفن آير:
"نظرًا لأن على الشركات المتعاملة أن تقود خريطة الطريق في فضاء بيتكوين، طلبت شركة كوين غيك وغيرها من الشركات الموزعة للبيتكوين من إنتشين إنشاء تطبيق مدفوع مهنيًا ببرنامج عقدة البيتكوين الكامل (للاستخدام في البيتكوين النقدي) الذي يستعيد بروتوكول بيتكوين الأصلي. وتقوم كوين غيك برعاية المشروع وتنوي توزيع بيتكوين أس في وندعو الشركات الأخرى الموزعة للبيتكوين للانضمام إلينا في استخدام بيتكوين أس في للتعبير عن دعمها لرؤيا ساتوشي ".
الرئيس التنفيذي لمجموعة إنتشين جيمي نغوين تعليقات:
"استجابة لدعوة الشركات الموزعة للبيتكوين، يسعد إنتشين توفير القدرات التقنية اللازمة لدعم بيتكوين أس في. وبمجرد استعادة بروتوكول بيتكوين الأصلي بالكامل والحفاظ عليه، يمكن للشركات والمطورين العالميين بناء تطبيقات ومشاريع قوية بصورة موثوقة – تمامًا كما يفعلون ببنائهم على بروتوكولات الإنترنت المستقرة منذ فترة طويلة. مستقبل بيتكوين يتمثل في إنتاج كتل كبيرة، أعمال كبيرة، ونمو كبير. بيتكوين أس في هي خطوة مهمة نحو الوصول إلى ذلك المستقبل الكبير من خلال تعزيز إضفاء الطابع الاحترافي علىال بيتكوين."
خريطة الطريق
الهدف الأول هو جعل الإصدار الأول من بيتكوين أس في جاهزًا للاختبار بحلول الأسبوع الأول من أيلول/سبتمبر 2018. وسوف يستند الرمز إلى Bitcoin ABC v0.17.2. بالنسبة للإصدار الأول من بيتكوين أس في، ستقرب هذه التغييرات المعتزم تقديمها البيتكوين النقدية إلى بروتوكول بيتكوين الأصلي:
استعادة عدد أكبر من رموز تشغيل ساتوشي: OP_MUL, OP_LSHIFT, OP_RSHIFT, OP_INVERT
وقف الحد الأعلى المفروض على رموز المرجع 201 لكل نص
رفع الحد الأقصى لحجم الكتلة إلى 128 ميغابايت
وحالما تصبح جاهزة، سيتم توفير الرموز والمعلومات الداعمة في مستودع بيتكوين أس في الجديد على Github. سيتم توفير بيتكوين أس في للاستخدام المفتوح المصدر بموجب ترخيص MIT License..
فريق المطورين
تم بناء فريق المشروع بهدف تحقيق أفضل الممارسات في الصناعة، من أجل تقديم والاحتفاظ بـ تطبيق العقدة الكامل مع التزام غير مسبوق بضمان الجودة والاستقرار.
سيكون المطور الرئيسي هو دانييل كونولي، الذي انضم إلى إنتشين بعد 20 عامًا من العمل في أنظمة الشركات ومواقع تكنولوجيا المعلومات لوكالات الأمم المتحدة. وقد ساهم دانيال بصورة مجهولة في بيتكوين لعدة سنوات، وساهم في مشروع النقد الإلكتروني وهو مساهم رئيسي في مشروع بيتكوين النقدي. وسيكون ستيف شادرسز في إنتشين كمدير فني، وسيوفر الإشراف على المشروع والاتصال مع الجهات الراعية. بدأ ستيف مساهمته في بيتكوين في العام 2011، حيث قام بإعداد واحد من أول محركات توزيع البيتكوين مفتوحة المصدر وكان واحدا من أوائل المساهمين في بيتكوين. بالإضافة إلى ذلك، سيبدأ الفريق مع مجموعة من 5 مطورين C++ مع أكثر من 95 سنة من الخبرة التطويرية، ومورد دوام جزئي، ومهندس ضمان الجودة بدوام كامل ومجموعة من موظفي دعم الأعمال.
يسعى فريق المشروع إلى توظيف المزيد من مطوري C ++ إما من خلال تجربة بيتكوين المباشرة أو تجربة البنية الأساسية. يرجى من المتقدمين إرسال رسالة تعرب عن اهتمامهم بالعمل إلى: careers@nchain.com
سيعزز مشروع بيتكوين أس في التزامه بالجودة الصارمة من خلال إشراك شركة تدقيق أمنية خارجية وتقديم برنامج مكافأة لمكافحة الاختلالات الأمنية. هذه التدابير مفصلة في بيان أكثر تفصيلا من إنتشين في: detailed announcement.
المشاركة التنافسية
المزيد من تطبيقات العقد والمزيد من المنافسة جيدة لبيتكوين. لذلك، يرحب مشروع بيتكوين أس في بالمشاركة من فرق مطوري التنفيذ الآخرين الذين يختارون دعم التغييرات التوافقية المقترحة من قبل بيتكوين أس في. ويدعو فريق بيتكوين أس في إلى التعاون مع هذه الفرق ويشجع التعاون في الاختبار وتقاسم الرموز.
ويضيف الرئيس التنفيذي لمجموعة إنتشين نغوين:
"هذا وقت مثير ولكنه حاسم أيضًا للتقدم في بيتكوين النقدية. نتطلع إلى التعاون مع مجموعات حول العالم في مشاريع مثل بيتكوين أس في لتحقيق هدفنا المشترك: جعل رؤيا ساتوشي الأصلية للبيتكوين حقيقة عالمية."
علاقات عامة: أن بي: Details on CoinGeek Week . مؤتمر في لندن في تشرين الثاني/نوفمبر المقبل how to join the (free) bComm Association
حول مجموعة إنتشين: تعتبر مجموعة إنتشين الشركة العالمية الرائدة في مجال الأبحاث وتطوير تقنيات بلوكتشين. وتتمثل مهمتها في تمكين النمو الهائل والتبني في جميع أنحاء العالم لشبكة بتكوين – مع التركيز على بتكوين كاش على أنها البتكوين الحقيقية.
الصورة: https://mma.prnewswire.com/media/731447/nChain_Bitcoin_SV_t_logo_Logo.jpg