آيسيرتيز تفوز بجائزة الريادة في الصناعة في الذكاء الاصطناعي في ابتكارها الذي يستعمل الذكاء الاصطناعي في إدارة العقود
أيه آي إيفريثنغ وفوربس أيه آي تكرمان استخدام آيسيرتيز للذكاء الاصطناعي لحل مشاكل العقود المعقدة
دبي، الإمارات العربية المتحدة، 10 تشرين الأول/أكتوبر، 2019 / بي آر نيوزواير / — سُميت شركة آيسيرتيز Icertis، الشركة الرائدة الموفرة لإدارة عقود المؤسسات في السحاب، صاحبة التطبيق الأفضل للذكاء الاصطناعي في إدارة العقود في حفل جوائز Ai Everything and Forbes AI Brave Awards. ويعتبر هذا التقدير تأكيدا لنجاح آيسيرتيز في إدخال الذكاء الاصطناعي في فئتها التي تعرف منصة آيسيرتيز لإدارة العقود (آي سي أم). منصة آي سي أم تساعد العملاء على تحويل الطريقة التي يديرون بها عقودهم على الصعيد العالمي وتساعدهم في حل تحديات عقود معقدة سابقة عبر القوة المحولة لتكنولوجيا الذكاء الاصطناعي الحديثة.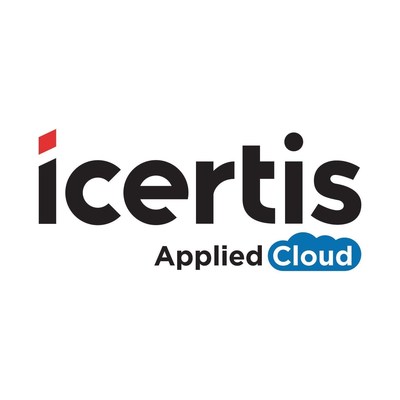 وللمرة الأولى في التاريخ يتم ترقيم العقود بهذه الطريقة. ومع وجود واحد من أكبر مستودعات العقود المتنوعة ذات الصلة في العالم مع أكثر من 6.5 مليون عقد تمثل قيمة تبلغ أكثر من 1 تريليون دولار من قيمة العقود المدارة، تستخدم آيسيرتيز الذكاء الاصطناعي لتحويل هذه المستندات التي لم يتم تنظيمها إلى أصول حقيقية واستراتيجية لعملائها. بالإضافة إلى ذلك، مع تطبيقات الذكاء الاصطناعي من آيسيرتيز AI applications المبنية على منصة آي سي أم، لا يمكن للشركات رقمنة عقود الأطراف الخارجية بسرعة فقط ودون مراجعة يدوية، بل تتمكن أيضًا من تحليل تاريخ التفاوض السابق حول عقد معين للحصول على رؤى للتحسين وإطلاق إمكانات تصوير البيانات العميقة التي توفر ظهورا غير مسبوق في علاقات العقود والأداء.
وقال  مونيش داردا، كبير المسؤولين التقنيين والمؤسس المشارك لشركة آيسيرتيز: "يشرفنا أن نحصل على هذه الجائزة من  آيه آي إيفريثنغ، وهي منظمة مكرسة للعمل مع المبتكرين والشركات في جميع أنحاء العالم للكشف عن حلول رائدة تستخدم تكنولوجيا الذكاء الاصطناعي. لقد ركزت معظم التطبيقات الحديثة للذكاء الاصطناعي في إدارة العقود على الجوانب القانونية للعقود والبنود – نعتقد أنه نظرًا لأننا نشارك بعمق في العملية التجارية من خلال العقود، فنحن في وضع فريد يسمح لنا بإطلاق العنان للقوة التحويلية للذكاء الاصطناعي لعملائنا. مع التقاء الذكاء الاصطناعى مع تكنولوجيا الدفتر الموزع/البلوكتشين، فإن هذا يمهد الطريق أمامنا لإعادة تعريف هذه المساحة."
تمثل البيانات في ملايين العقود التي تديرها آيسيرتيز الآلاف من أنواع العقود والنماذج، وتصنيفًا مصنَّفًا من مئات الآلاف من البنود – التي تم تحديدها جميعًا للهياكل الدلالية المميزة للعملاء. تعمل منصة آي سي أم على رفع مستوى الذكاء الاصطناعي لفهم معنى البنود وتحديد لغة العقود التي يمكن أن تشكل مخاطر أو فرصًا للمؤسسة، مما يحدث قيمة لم تكن متوفرة هناك من قبل.
وقال تريكسي لوميرماند، نائب الرئيس الأول لمركز دبي التجاري العالمي: "تجسد آيسيرتيز الابتكار الذي تحتفي به هذه الجائزة. من خلال دمج الذكاء الاصطناعى بعمق في برنامجهم، توفر آيسيرتيز رؤية غير مسبوقة في علاقات العقود والأداء. جودة ونوعية المشاركين في المسابقة للفوز بهذه الجائزة كانت مثيرة للإعجاب، ولكن آيسيرتيز برزت كشركة تعمل باستمرار على الابتكار، وتمثلت من خلال حلولها المتطورة ونهجها لمواجهة تحديات إدارة العقود، والتي تستمر في تزايد تعقيدها."
وإذ تتشارك في رعايتها مع فوربس أيه آي، تحتفل جوائز  أيه آي بريف، بالأفضل في تبني الذكاء الاصطناعي وابتكاراته من بين أفضل الشركات العالمية؛ التعرف على حلول استثنائية للمختبرات الحية وتطبيقات الصناعة والمشروعات الرائدة في الذكاء الاصطناعي. هذا التقدير هو أحدث نجاح لشركة آيسيرتيز، وتأتي هذه الجائزة بعد فوزها بجائزة آي أيه سي سي أم، Innovation and Excellence award for 'Outstanding Service Provider' in EMEA  للابتكار والتميز لهذا العام عن "مقدم الخدمة المتميز" في منطقة أوروبا والشرق الأوسط وإفريقيا، مما يوفر دليلًا إضافيًا على تصدر آيسيرتيز للابتكار في إدارة العقود.
جوائز أيه آي إيفريثنغ، دبي، 2019: يستضيف جوائز أيه آي إيفريثنغ البرنامج الوطني لدولة الإمارات العربية المتحدة للذكاء الاصطناعي بدعم من شركاء الاتحاد الدولي للاتصالات والمنظمة العالمية للملكية الفكرية وبشراكة استراتيجية مع سمارت دبي.
حول آيسيرتيز
آيسيرتيز، وهي منصة إدارة عقود الشركات الرائدة في السحابة، تحل أصعب مشاكل إدارة العقود على منصة الاستخدام الأسهل. مع آيسيرتيز، تسرع الشركات أعمالها عن طريق زيادة سرعة توقيع العقود، والحماية من المخاطر من خلال ضمان الامتثال التنظيمي والسياسي، وتحسين علاقاتها التجارية من خلال زيادة الإيرادات وخفض التكاليف. تُستخدم منصة آيسيرتيز لإدارة العقود آي سي أم، المزودة بالذكاء الاصطناعي من قبل شركات مثل أم 3، أيربص، كوغنيزنت، ديملر، مايكروسوفت وسانوفي لإدارة 6.5 مليون عقد بأكثر من 40 لغة عبر أكثر من 90 دولة.
اتصالات آيسيرتيز للإعلام:
هالي فلاناغان
مدير اتصالات الشركات
آيسيرتيز
CorpComm@icertis.com
الشعار: https://mma.prnewswire.com/media/371539/picture1_Logo.jpg